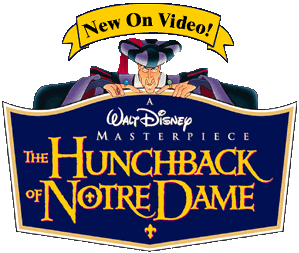 The Hunchback of Notre Dame Promotion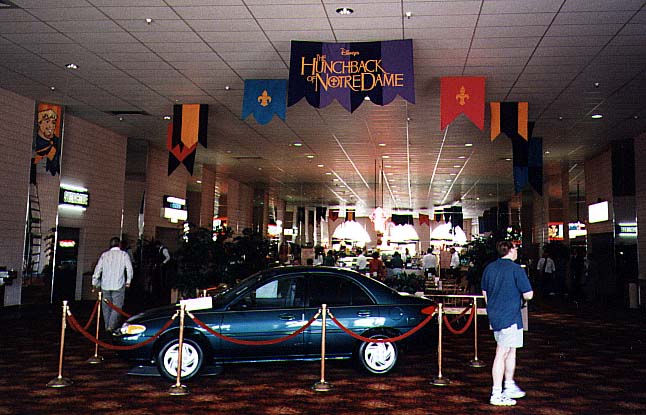 I made the seven-by-four-foot title banner and other large, colorful banners out of fabric to hang high from the lobby ceiling. They were in place a full month prior to opening to generate advance awareness for the film.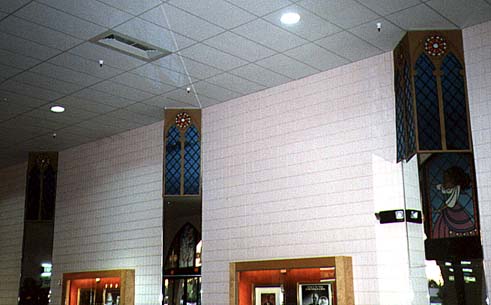 On the side walls, I made cathedral windows to tie in the character banners from Buena Vista on the other side of the lobby. All these windows were made of corrugated cardboard and tissue paper, and they were on display the week prior to opening.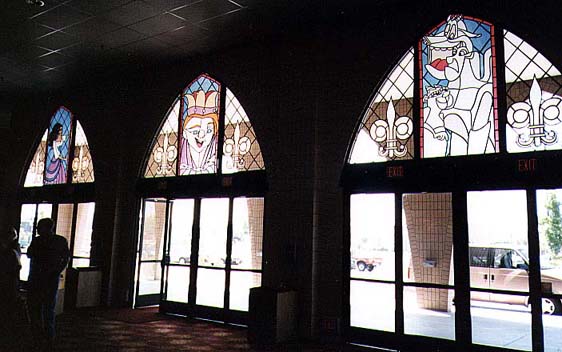 I also designed and created seven-by-eight-foot stained glass windows for the front lobby windows so they could be seen both inside and outside to generate interest.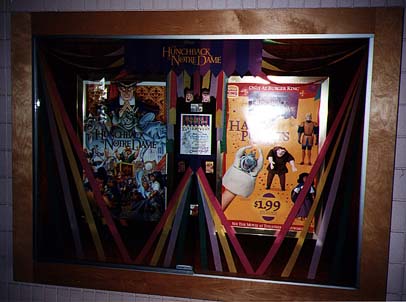 Also, the joint coloring contest with Burger King was displayed in one of the front lobby poster cases with brightly-colored crepe paper, buttons, and the one-sheets from the film and the Burger King puppet promotion.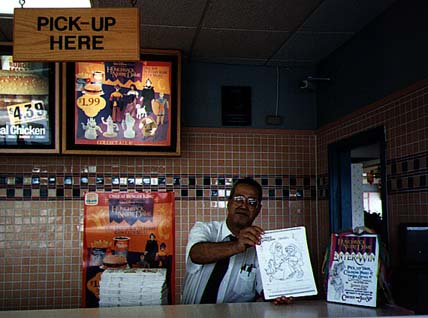 Entry pages for the contest, which we copied from the provided coloring page in the promo guide, were available at both the local Burger King as well as our box office, but the completed entries were required to be returned to the theatre box office to drive business back to the film.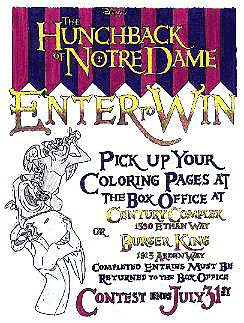 This is the flyer I designed for the joint contest with Burger King.