Family Fun with Boating!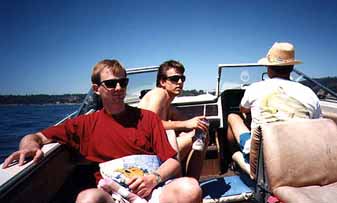 Here are Marcus, my brother Erik and my dad in our boat...My dad is the one driving...All of these pictures were taken on July 5th, 1997...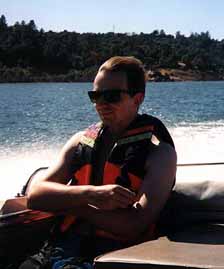 Oh, doesn't Marcus look oh-so-cool with his hair slicked back by the wind? Hee, hee...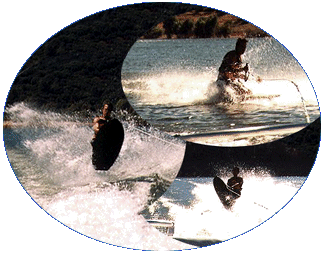 Since we first got this boat when Erik and I were much younger, we've had practice and time to learn how to waterski and use the Hydroslide, which is a little board you can get up on your knees and do tricks, as my brother is so expert at, as you can see here...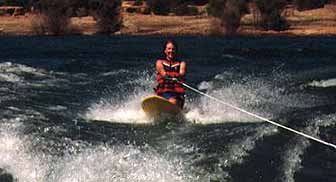 Of course, I can get up on my knees, too, and I can even jump the wake a little, but I didn't feel like it that day...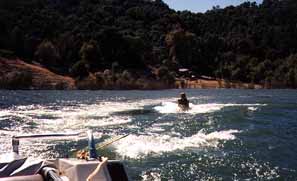 Well, Marcus had told me before that he'd always wanted to try waterskiing, but he didn't want to when we got on the lake, but we did convince him to try the Hydroslide...He did make a really good try to get up on his knees, which is always very hard on the first try, but he didn't make it, and his arms tired out too much for another chance. If you don't believe it's him, click on the picture to zoom in...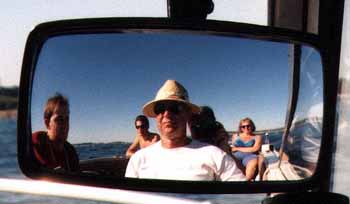 Everyone was laughing at me when I took this picture, but I thought it came out pretty darn good! You can even see me with the camera in front of my face peeking over my dad's shoulder...

---