Travels Up the West Coast: July 1997

Day One: July 7th...Monday... Day Two: July 8th...Tuesday... Day Three: July 9th...Wednesday...
Day Four: July 10th...Thursday... Day Five: July 11th...Friday... Day Six: July 12th...Saturday...
Day Seven: July 13th...Sunday... Day Eight: July 14th...Monday and Day Nine: July 15th...Tuesday...
Day Ten: July 16th...Wednesday and The End...?
---
Travels Up the West Coast: July 1997
Day Five
Day Five: July 11th, 1997...Friday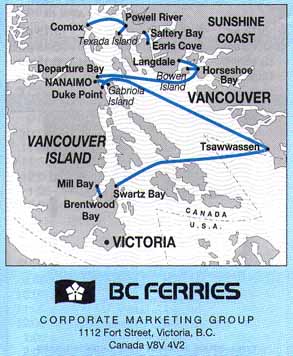 We had planned to go to Victoria on Thursday, but Marcus forgot to pack his passport, and it didn't get through the mail from Roseville to Edmonds until Thursday afternoon. So, we got up very early Friday morning to drive across the Canadian border to Tsawwassen(a full 2 hours drive from Edmonds) to catch the hour-and-a-half ferry ride to Swartz Bay...where it was another half-hour drive to Victoria...Whew!...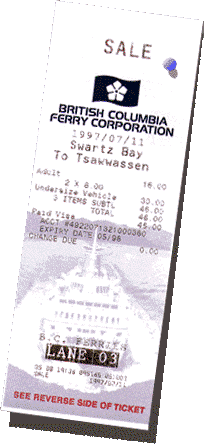 Don't panic at the price...those are Canadian dollars...This is actually our ticket for the way back...Of course, we just missed the 9am ferry(our ticket said 9:06!), so we had to wait around for the 10am ferry...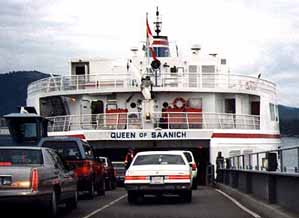 Our ferry for both directions was the Queen of Saanich. The Saanich Peninsula is the part of Vancouver Island where Victoria is located, hence the name, I guess...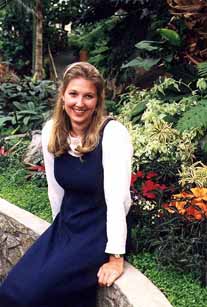 Our first stop was the Crystal Gardens. This is supposedly modeled after the Crystal Palace in London, and this building is basically a huge greenhouse with beautiful tropical plants inside...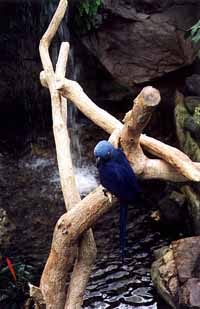 ...not only flora, but fauna as well! I'd never seen a bird quite so purple before, so a picture had to be taken...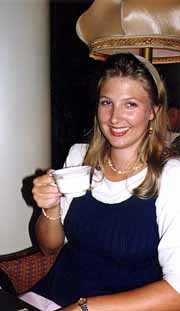 Even though it's probably the most touristy thing around (and therefore EXPENSIVE!), we had to have High Tea at the Empress Hotel. It was very good, and it is a beautiful old-style hotel...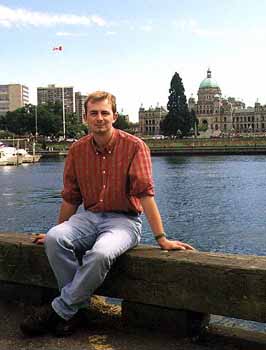 We walked around the city (it's not that large) for a while, including this trip down past the wall to the piers...and Marcus even let me use HIS precious camera to take a picture of him!...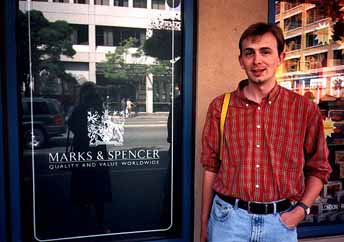 For those of you who don't know, Marks & Spencer is a British store...not really a department store, but most have clothes for sure, and others sometimes have a grocery department with ready-made sandwiches, etc...Marcus was very disappointed that this little "token" Marks & Spencers was so small...He had been looking forward to going there so badly!...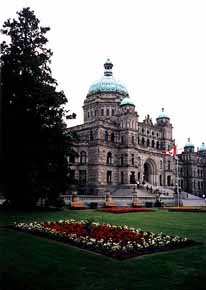 This is the Parliament building in Victoria, B.C. I like how I got the Canadian flag flying in the breeze...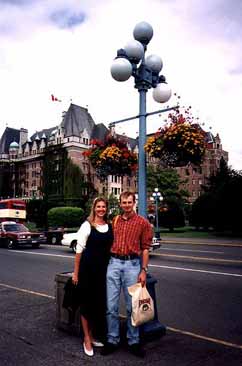 I really like the lightposts lining the streets in Victoria, especially because of the flowers, so I had to get someone to take a picture of both of us in front of one...We were lucky we got someone who knew what we wanted in the picture...Not only did she frame us and the lightpost so nicely, but she also got the Empress Hotel in the background!...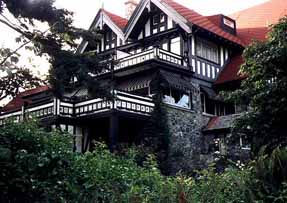 Since we were racing to get the ferry back by 8pm at the latest (since we wouldn't get to Edmonds until midnight that way), we knew we had to leave Victoria by 7pm, but we still wanted to see the Old English Inn and hopefully even eat there. We barely made it, but we had to rush our tour of the replica of Ann Hathaway's Cottage a bit...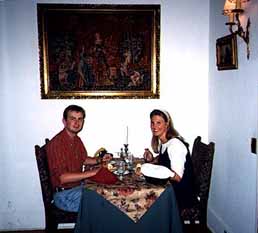 We did get to eat, and we even made it out of there in time, will wonders never cease!...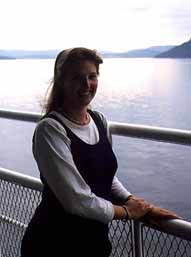 Instead of ditching me for 20 minutes to take pictures like on the way over, Marcus took a picture of me this time. It was a very nice evening, even though it was windy out there...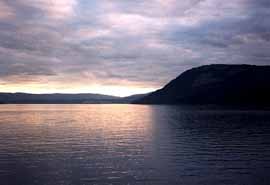 Tsawwassen Sunset...I was hoping my camera with it's auto-flash would be able to get this sunset...and it did!...



Copyright ©1996-2008 Britta Blvd. All rights reserved. All text, photos, graphics, artwork and other material on Britta Blvd
are copyrighted and may not be published, broadcast, rewritten or redistributed without prior written consent.


to the travels index