Travels in the United Kingdom 1997

Arrival... Oxford... Blenheim Palace... White Horse...
Wittenham and Dorchester... Thurlby... Portsmouth... Shows...
Wales... Stratford-upon-Avon... Scotland... Warwick Castle...
Stratford-upon-Avon II... Portsmouth II...
---
Travels in the United Kingdom 1997
July
Blenheim Palace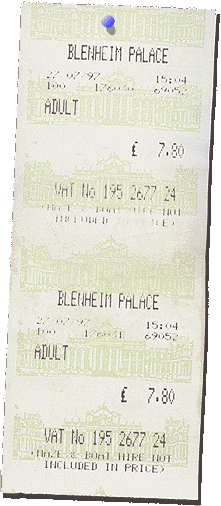 These are a little faded, but if you can make out the date, you'll see that it was my birthday, July 27th...and the background on the paper is various views of the palace...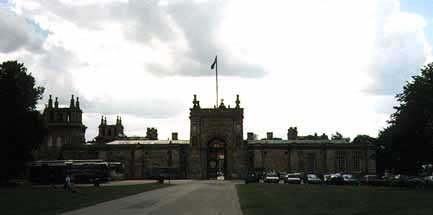 Quite an impressive entrance, especially with the nice summer weather. I was glad to have nicer weather on my birthday, since the week had been pretty dismal so far...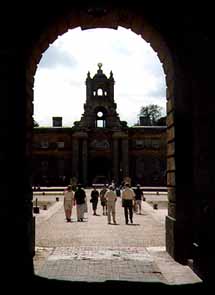 I always like architectural and natural framing silhouettes, so here's another one going through the entrance archway to the courtyard. Blenheim Palace was given to the Duke of Marlborough by the monarchy for his service in battle, and Winston Churchill was a member of this same family. Also, the Spencer family is related to them, so there were pictures there of the whole extended family at the palace, including the late Princess Diana...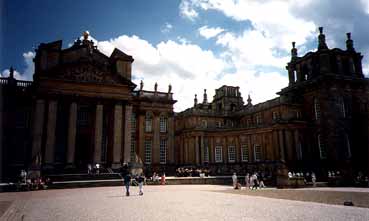 Here's the grand courtyard, and we were lucky to catch the end of a brass band playing off in the distance there! (click on the picture to get a better view of the band) They were quite good, and they looked like they were teenagers...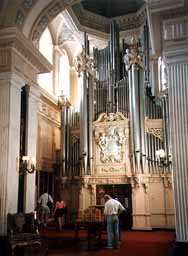 I broke the no-photograph rule to take a picture of this pipe organ inside the library! I want a pipe organ in my library...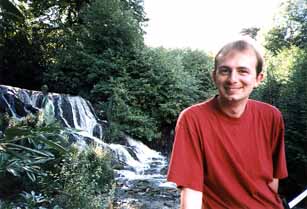 The gardens are quite a spectacle, and there were signs pointing the way to a "cascade", so we figured we'd try to find it. Well, after a really long walk, we found this little waterfall, so I told Marcus he had to SMILE for a picture...(see the last page of Travels to Seattle for the issue about Marcus smiling with his teeth in pictures!)...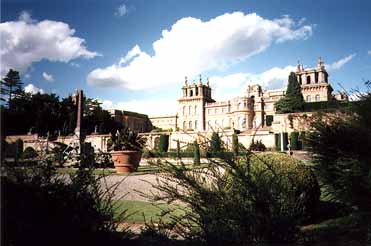 I told you the gardens were impressive, didn't I?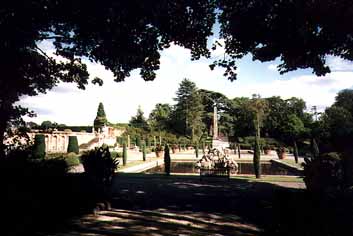 I thought they were impressive enough for all three pictures here...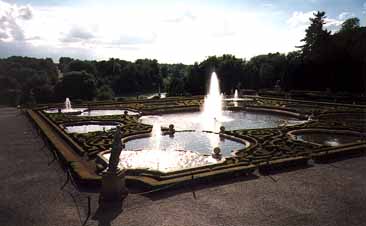 Of course, they're definitely in the ordered formal style, which I don't think I'd ever plant in any garden of mine, but they're still pretty to look at. I did end up with a good birthday after all!



Copyright ©1996-2008 Britta Blvd. All rights reserved. All text, photos, graphics, artwork and other material on Britta Blvd
are copyrighted and may not be published, broadcast, rewritten or redistributed without prior written consent.


to the travels index