Travels in the United Kingdom 1997

Arrival... Oxford... Blenheim Palace... White Horse...
Wittenham and Dorchester... Thurlby... Portsmouth... Shows...
Wales... Stratford-upon-Avon... Scotland... Warwick Castle...
Stratford-upon-Avon II... Portsmouth II...
---
WALES MISSION REPORT DATA
12-14 September 1997
THE CREW:
General Accident
aka Field Marshal Kleenex
(Jonathan)

General Lee A. Wallee
(Steve)

Double-ough-
mail order catalogue
(Andy)

Pike
(Marcus)

Commander T'Leo
(code name
Star Trek woman)
(Britta)
THE MISSION: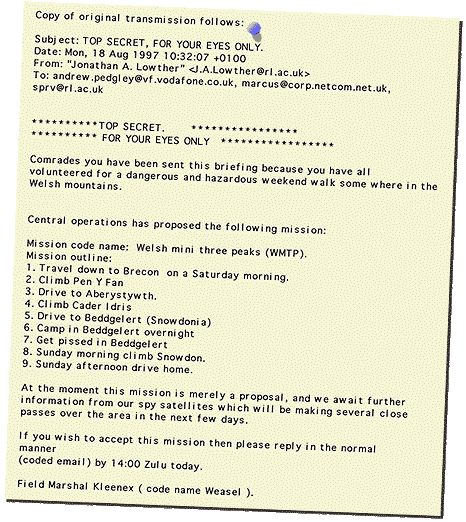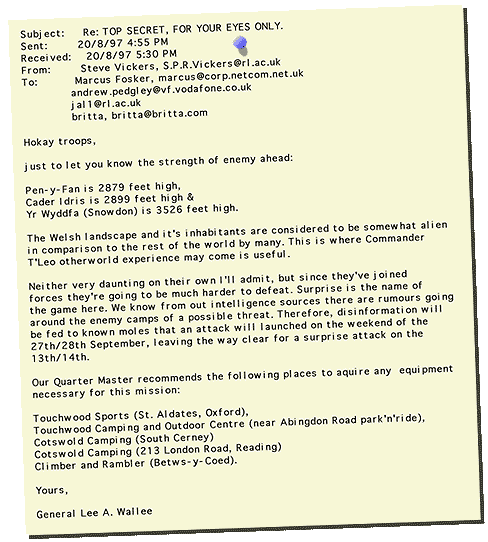 THE ENEMIES: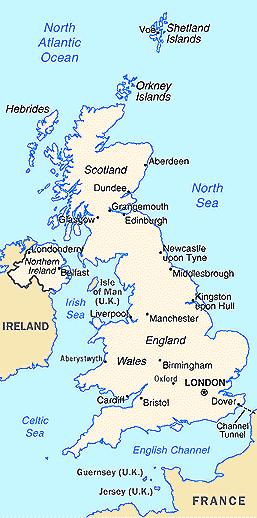 UK Master Map
All three enemies are located in Wales, which is on the western coast of the United Kingdom, shown here on the master mission map. Our initial rendezvous site for our departure was in Didcot, close to Oxford.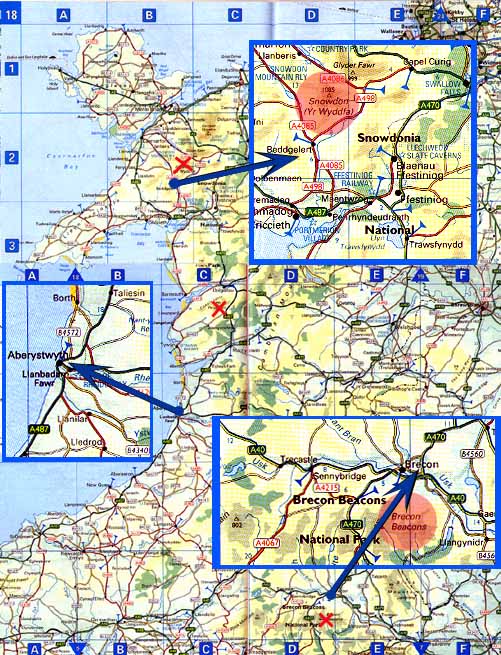 Wales Mission Map
All enemies are marked with a red "X". Actual mission locations are enlarged in the blue boxes, with blue arrows showing the locations on the large scale map. Enemies which coincided with an actual mission camp location are highlighted with a red circle.


THE REPORT: