Travels in the United Kingdom 1997

Arrival... Oxford... Blenheim Palace... White Horse...
Wittenham and Dorchester... Thurlby... Portsmouth... Shows...
Wales... Stratford-upon-Avon... Scotland... Warwick Castle...
Stratford-upon-Avon II... Portsmouth II...
---
WALES MISSION REPORT: Page 3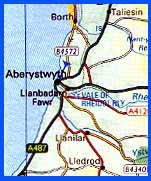 Instead of taking on our second mountain, we decided that we'd relax for the afternoon, drive on to Beddgelert to set up camp, and then decide in the morning if we were ready to take on Snowdon. Our afternoon relaxation was spent on the Welsh coast at Aberystwyth...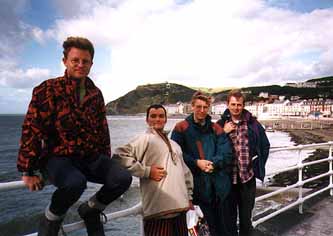 Here we are (me behind the camera, of course) at the seaside in Aberystwyth. It was still very windy, but it was nice to wander around, get some souvenirs, and climb around the castle ruins...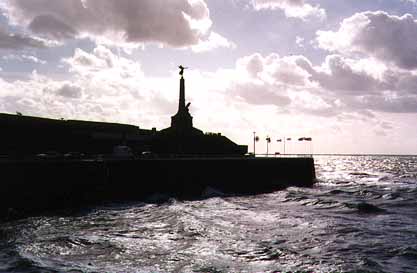 Another artsy attempt by me...This is the local war memorial, hence the international flags you might be able to pick out right on the point. I liked the silhouette effect with the crashing waves...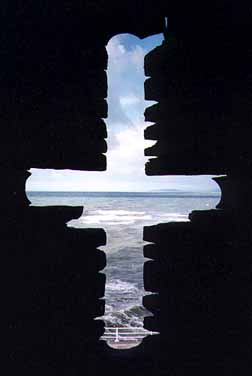 Even more artsy attempts, since I am so partial to "found" frames for my photos. I especially like the effect of peeking through to the ocean here...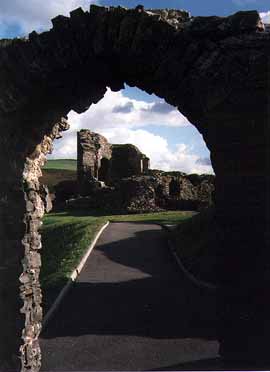 ...and another framing of more of the castle ruins. I just really think they're cool, and often my rolls of film will have way too many pictures like this...!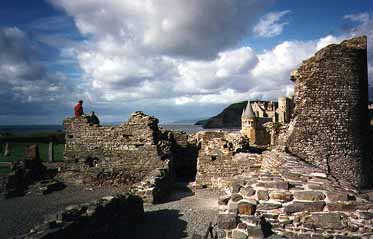 You can see that we did climb on the ruins, since there are some of the guys up there on the left. I'd say this was one of the cooler castles, especially since there was no entrance fee...!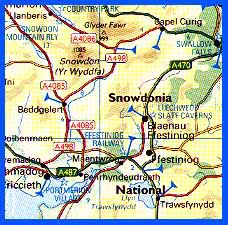 After we felt stretched enough to get back in the car (five people with all their camping gear crammed into a company-provided Ford Mondeo hatchback wasn't very comfortable), we drove on towards Beddgelert, near Snowdon...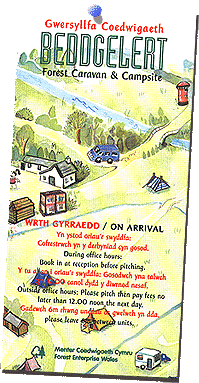 This is where we camped just outside of Beddgelert. I felt like I was in Canada where everything has to be printed in English and French...? Well, in Wales, of course, it's English and Welsh. I still can't tell you how to pronouce a lot of it, since "dd" is "th", "ll" is "kl", etc...?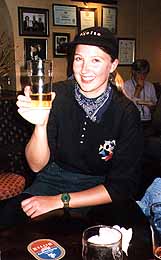 Since I have been in a few pubs since I've been here, always drinking cider, since I don't like beer at all, I figured I needed at least one photo documenting that fact, so here I am in Beddgelert...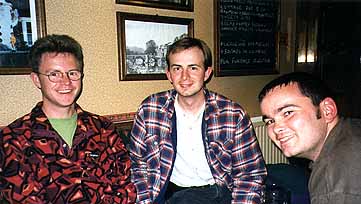 ...and after a pint each, the guys allowed me to take their picture in the pub as well! (I think the reason why Jonathan is missing is because he was off again calling Kellie...how sweet!)...

To see what happens next, take the link to the next page...